A Family Is A Family Is A Family
an HBO special that should be on more channels..
"Most of the special, which HBO is showing early enough so young children can watch, isn't about gay marriage, and the hot-button phrase itself is never heard. Families of same-sex couples, including O'Donnell's, get maybe five minutes, tucked in the middle of discussions and songs about the importance of families in general. But for many viewers, gay marriage will be the takeaway."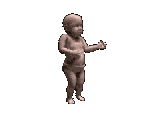 "O'Donnell says she was inspired by the popular 1970s album and TV special Free To Be … You and Me, created by Marlo Thomas. "We took that model and just applied it to family instead of equal rights," explains O'Donnell."
OMG.. I still remember that movie like the day I was in sixth grade and it was a required movie to watch in my progressive school sitting on that blue carpet infront of that stage that was just for 5 classes, smelled that new carpet and paint.. watched the movie and sang to it (cause it was a weekly treat the whole year) (or the teachers wanted a break in the teachers break room that we could see what was going on ;-)).. waiting for my lunch that would be wheeled around in a lunch cart and was glad that I was not the 4th pod who only got the left overs.. lmaooo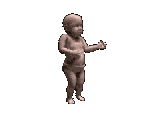 "In your new documentary, kids offer their insights on what family means to them. In one scene, you and your youngest daughter Vivienne talk about your breakup with Kelli. Was there ever a question to include your own family in the project?
There was. The producers asked if they could include my family, but we were in the middle of a transition and I didn't know how it would translate or whether or not it would fit in the project. I wanted to be cognizant of everybody's feelings and emotional state and yet not ignore what was happening. Or exploit it. Vivvi, and all my kids, understand that family is forever, so it worked out."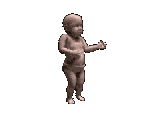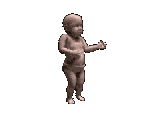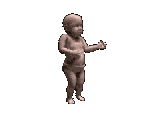 A child of the '60s, O'DONNELL was heavily influenced by MARLO THOMAS' Emmy Award-winning family doc FREE TO BE…YOU AND ME and, at the recent press event for her show, talked about the impact it had on her. Listen in below:
Good audio for a Rosie interview on the docu and a great video for the opening song for Free To be You And Me here.. Ahh the old days..
Love her or hate her.. she only cares about the children and their well beings. Rosie is my hero who made me think more than I did as a woman who is a feminste and someone who cares about children and their well beings. She made me think how legislation can impact our lives in a way I didn't think about before. She is fearless and does not make excuses for herself.. and always self discovering.. Rosie is just Rosie and I love her. We need more Rosie's in this world..
Youtube channel for the whole Free To Be You And Me movie..
enjoy your childhood or your kids childhood that was so great about our lives in the day,,.
Free To Be You And Me Movie
Part 1
http://www.youtube.com/user/mooncrystle#p/u/178/gCg9XLb-vHY
Part 2
http://www.youtube.com/user/mooncrystle#p/u/177/aDGQgSGHGZ0
Part 3
http://www.youtube.com/user/mooncrystle#p/u/167/wSNwxeY09bE
Part 4
http://www.youtube.com/user/mooncrystle#p/u/176/7Wxfd1E7HV8
Part 5
http://www.youtube.com/user/mooncrystle#p/u/155/TS_P2YKZVwc
Part 6
http://www.youtube.com/user/mooncrystle#p/u/175/tvfKh_lxWyc
Part 7
http://www.youtube.com/user/mooncrystle#p/u/174/tHrwcQrY-JM
Part 8
http://www.youtube.com/user/mooncrystle#p/u/173/7LNwUjd0gLo
Part 9
http://www.youtube.com/user/mooncrystle#p/u/172/7bzOB8_8g1s
Part 10
http://www.youtube.com/user/mooncrystle#p/u/157/d6fDtuxqPto
Part 11
http://www.youtube.com/user/mooncrystle#p/u/171/YLesfuXINUw
Part 12
http://www.youtube.com/user/mooncrystle#p/u/164/p3XSs_EOK1g
Part 13
http://www.youtube.com/user/mooncrystle#p/u/170/tZ5fd8__U4A
Part 14
http://www.youtube.com/user/mooncrystle#p/u/165/4kKRPBFno3A
Part 15
http://www.youtube.com/user/mooncrystle#p/u/169/_UbWD3d2NM4
Part 16
http://www.youtube.com/user/mooncrystle#p/u/168/sF98vXamB5E
Part 17
http://www.youtube.com/user/mooncrystle#p/u/163/z7jydxfKcKg